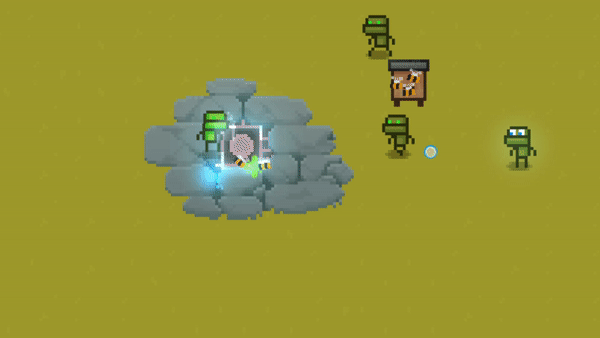 Added
Hero (for endless mode). He can move objects and capture orks (for a reward) With each level, the hero becomes stronger and luckier - affects the amount of the reward.
For a temporary increase strength and speed, the hero can eat honey from beehives. Effect depends on the level of the hive.
Specialty "Hunter" - increases the parameters of the hero and the reward for captured orks.
Perks for hero.
Option "Flower neutrality" - Orks do not trample roses, roses do not hurt orks.
Option "I'm just a farmer" - 500 orks in the first wave, the barracks and the guild are not working (for endless mode)
Option "Plasticine wire" - Instead of damaging an ork, the barbed wire heals the wall (when an ork strikes, +bonus from "pungency")
New blessing "Örk of Swiftness" - after receiving the reward, the hero's speed temporarily increases (+75%)
New blessing "Lucky coin" - сhance of a great reward for hero (after the 10th wave) +10%
Changed
The first wave is now longer (50 orks, for endless mode)