Added
Checkbox "Always show HP".
Archer's hut now shoots an arrow (fire/poison, when using magic).
New perks in the tree "Future Ruins":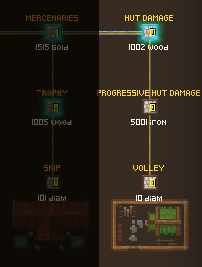 "Hut Damage"
"Progressive Hut Damage"
"Volley" (up to +4 additional arrows)
12 new armors for orks (rags, rags with a belt, rusty chain mail...)
Changed
Defeated orks no longer block shots.
Magic arrows now fly at a constant speed (equal to the speed of arrows from the hut).